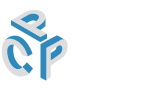 CPP – Concept Plastic Packaging
CPP is an established thermoformed packaging specialist. We operate an integrated and sustainable plant producing thermoformed components for every application utilising a range of fully sustainable materials, processes and machinery.
We have been operating for over 25 years from our present manufacturing facilities which are strategically located in the centre of the UK.
We develop new packaging ideas; trays, pots and lid designs, and the related extrusion and thermoforming technology. We pride ourselves on our ability to combine these features with the most cost effective end product solutions for our customers.
Environment
Everything that we do at CPP is focused on sustainability and its ongoing improvement.
Markets
There are not many areas that we don't work in. Most of our customers are well recognised companies with successful brands which we are pleased to support.
Manufacturing
All incoming raw materials, in-house extruded materials and finished components are subjected to CPP's QC and Documentation Procedures